Blog
"The World's Most Incredible Bird Sounds" was a collection of recordings hosted on Soundcloud, but now with Nature Soundmap offering a much better platform to showcase recordings, we've decided to integrate 25 of the best recordings from this collection into Nature Soundmap so more people can enjoy them.
Four recordings from this collection were uploaded today, the first three all being from Ecuador: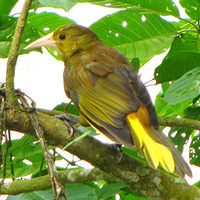 Another gifted singer from the Psarocolius genus (oropendolas), the Russet-backed oropendola (Psarocolius angustifrons) is quite widely distributed throughout montane rainforests in the Andes and parts of the western Amazonian basin.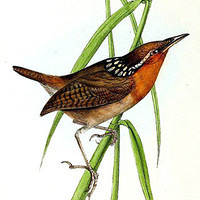 Named after it's elaborate & beautiful song, the Musician Wren (Cyphorhinus arada) often uses the same intervals common in human music — octaves, perfect fifths and perfect fourths.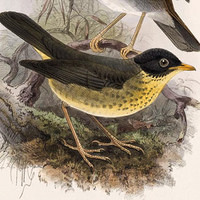 A widespread songbird in South America, the Spotted Nightingale Thrush (Catharus dryas) has a particularly sweet, musical song composed of beautiful short phrases.
Could we find the three species above at the same location in Ecuador? I'm not sure, but if so, it would surely be quite a soundscape!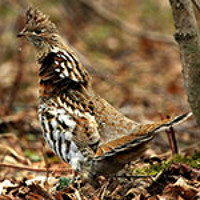 Another interesting addition is the Ruffed Grouse (Bonasa umbellus) from West Virgina, USA, with it's extraordinary non-vocal acoustic display. The bird usually choose a resonant, fallen log & with rapid, accelerating wing-beats it creates a low frequency sound known as drumming to declare it's territory. You can also watch an excellent videoof a displaying bird.