Recordist Profile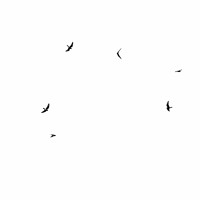 Dwight Porter
Field Recordist & Photographer
Company
Location
United States of America
Contact Information
About
I am interested in recording soundscapes of unique or threatened natural habitats. These recordings are the results of my efforts to record natural soundscapes without any intrusions of noise from the modern world. Natural quiet is getting harder to find in a world filling up with human technology.
Featured Recordings
Location:
Washington County, Oregon,
United States
Habitat: Marsh & scrub
Notes:
Species recorded: Red-winged Blackbird, American Bittern, Sora, Virginia Rail, Song Sparrow, American Robin, Canada Goose, Common Yellowthroat, Ring-necked Pheasant, Mourning Dove, Starling, bullfrog.
More info
Location:
Harney County, Oregon,
United States
Habitat: Grassland with Sagebrush
Notes:
Each spring male Greater Sage Grouse (Centrocercus urophasianus) congregate in leks and perform a "strutting display" to woo the females. The males strut with their 'chests out', air-sacs inflated, and produce an unusual swishing & bouncing sound as the air is released.
More info
Location:
Inyo County, California,
United States
Habitat: Desert badlands
Notes:
Strong winds blow across the barren landscape at Tom's Spring in Tecopa, California, while a Long-eared Owl calls softly in the background.
More info